Lenses
At Kitsap Optical we partner with some of the leading designers in lens technology. This allows us access to the newest and most advanced manufacturing techniques, lens designs and additional features. Click on the links below to learn more about our partners and the products they offer.
Frames
Whether you are working within a budget, or you are looking for something designer, we have what you need. We work with some of the largest frame manufacturers in the market and our inventory is always changing. Below you will find some information on a few of our featured designers however this list is not inclusive of what you will find in our store.
Lafont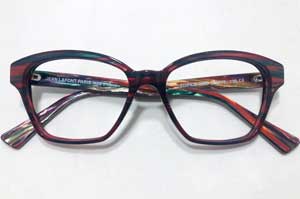 Lafont is a brand defined by its French upbringing, inspiration, and attention to detail. This line was started by the Lafont family and based on a balance between shape and color that constantly strives for creativity and design while exuding confidence, style, and elegance.
Silhouette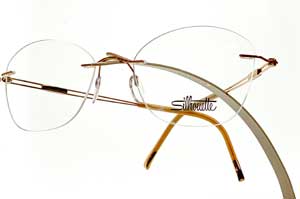 Beauty based on harmony. And on self-confident individuality. Silhouette eyewear creates perfect unity with the wearer and, as a result, allows the wearer's individual beauty and strong personality to shine. The most demanding requirements in terms of design and quality combine with the demand to bring the world closer to the wearer. Silhouette is a brand for people who remain true to themselves and their style. With its Austrian-made eyewear, the company has been setting benchmarks for style, comfort and material since 1964. The design is limitless and constantly surprising, whilst simultaneously being distinctive and unique. Consistent clarity and weightlessness - a timeless statement. Authentic eyewear for authentic people.
Kate Spade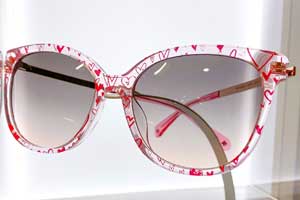 In 1986, Kate Spade worked in the accessories department of Mademoiselle in Manhattan, where she gained her chops for fashion and attention to detail. Upon leaving the magazine, Kate noticed there was an unfulfilled niche in women's handbags and started to design and create award-winning pieces for the every-day woman. She's since moved on to a number of accessories including eyewear which reflect her quirky, colorful and stylish personality.
Ray-Ban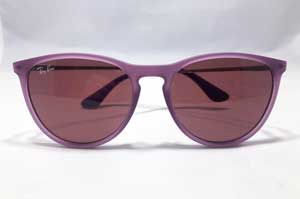 Timeless style, authenticity and freedom of expression are the core values of Ray-Ban, a leader in sun and prescription eyewear for generations. From its debut in 1937 with the now-iconic Aviator model created for the American Air Force to today, Ray-Ban has maintained a unique cultural relevance and has become a symbol of cool, worn by celebrities and public figures all around the world.
Caviar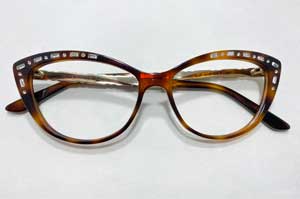 Caviar frames are not for the faint at heart. They evoke feelings of confidence, sophistication, and celebrate artistic beauty. Caviar frames shapes the way the worlds sees you. You will celebrate the beauty that is outside but most importantly you will celebrate the beauty that comes from within. Their exquisite craftsmanship, and structural design allows these frames to serve as a statement piece. There limited quantities and meticulously numbered models makes these frames a highly collectible piece, pretty much vintage from the start. Caviar frames are for the discerning individual that embraces attention and has a bit of a quirky side.