Meet the Team at Kitsap Optical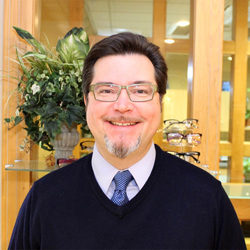 Doug
LDO
Education: Bremerton High School Graduate 1985, Seattle Central Community College 1987 Doug is a Licensed Dispensing Optician and the Manager here at Kitsap Optical. He has worked at Kitsap Optical since 1987.
When asked what he likes best about working at Kitsap Optical he said, "Working in an environment that is like family. A staff that cares about the quality of the work they do and having the freedom of being independent and being able to order the products that will be best for our clients regardless of who the manufacturer is.
Doug's hobbies and interests include fishing, golf, Seahawks football and Mariners baseball. Doug is actively involved in the Rotary Club of East Bremerton, previously holding the position of president (2010).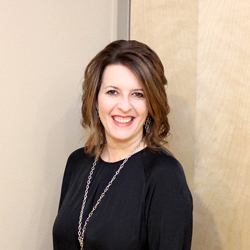 Monica
Office Assistant
Education: Graduated Modesto Christian High School. Earned a Bachelor of Arts at University of the Pacific, and Teaching Credentials from California State University, Stanislaus. She is also a Certified Home Stager.
Monica has been at Kitsap Optical, Inc. since 2014. She is a valuable asset to our staff. She keeps us all organized. She helps with anything and everything there is!
When asked what she likes best about working at Kitsap Optical she said, "I enjoy working at Kitsap Optical, Inc. because I appreciate the amazing customer service and attention to detail, and I know that we offer something rare to our customers. The knowledgeable staff is so good at getting the very best vision and fit for our customers. We really care!"
Monica's hobbies and interests include reading, decorating, sports, baking, and spending time with family and friends.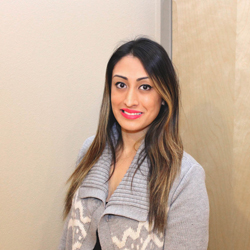 Carissa
Apprenticing Optician
Education: Carissa graduated from Olympic High School in 2010 and attended Bellevue College from 2010-2012.
When asked what she likes best about working at Kitsap Optical she said, "I'm provided with multiple learning opportunities every day. I love working with my coworkers because they are passionate about what they do and encourage me to go the extra mile."
Carissa's enjoys scrapbooking, doing crafts with her 4 year old daughter, and spending any free time at Target.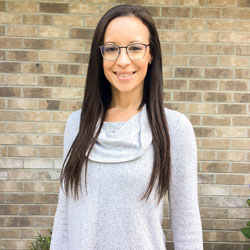 Alysia Gutierrez
Education: Alysia graduated from Redmond High School in 2006. She also attended Olympic College from 2011-2013.
When asked about working at Kitsap Optical she said, "Working at Kitsap Optical is like working with a family. Everyone is so close and understanding. We have so much fun together. Kitsap Optical is a comfortable environment and we all really enjoy what we do and interacting with the people that come through our doors.
Alysia's hobbies are being a mom to her three children, cooking, being with friends and family and taking on any adventure that may come her way.